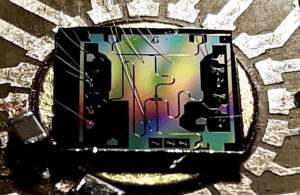 An international collaboration between quantum scientists resulted in a new way to measure heat dissipation in superconducting quantum circuits – crucial building blocks for quantum technologies such as computers. The discovery represents a step forward for experimental quantum thermodynamics, the field investigating the interaction of the quantum world and heat, and paves the way for improved quantum devices.
The post By Detecting Tiny Flashes of Heat, Scientists Pave Way for More Stable Quantum Computers appeared first on HPCwire.
Article From: "Andrew Jolly" Read full article »
Hire with PACE
---
---
---
---
---
---
The PACE robotics team specializes in placement for robotics, autonomous systems and industrial automation. Contact us today and let PACE find the talent to take your organization to the next level.
Talented Engineers Wanted
---
---
---
---
---
---
PACE aligns elite companies with the best and brightest, and we are always finding new opportunities for technical talent in Boston, Massachusetts, and New England. Submit your resume and let PACE start working for you.