Work at PACE
---
---
---
---
---
---
PACE is a growing robotics & engineering recruiting firm for the New England Area. Our team is our greatest strength.
Our People
---
---
---
---
---
---
Our team is our greatest strength. We count on you to deliver on our promise of quality talent, exceptional service and technical expertise. We are committed to creating an encouraging environment that gives you the training and support you need to grow your career.
As part of our team you are an industry expert able to provide valuable market insight and advice for our clients. You help our candidates develop effective strategies to advance their careers and our partners grow their businesses.
The PACE model is to grow our organization by recruiting, guiding, motivating and retaining the best talent in the industry. We do this by giving you the tools, training, coaching, and professional development you need to maximize your career progression.
Our focus is on results, not seniority or nepotism. Our team is compensated and promoted based on performance, and we provide you with the training and coaching you need to be successful. PACE promotes from within and is focused on growing our talent by giving them the opportunities they strive for.
We reward success!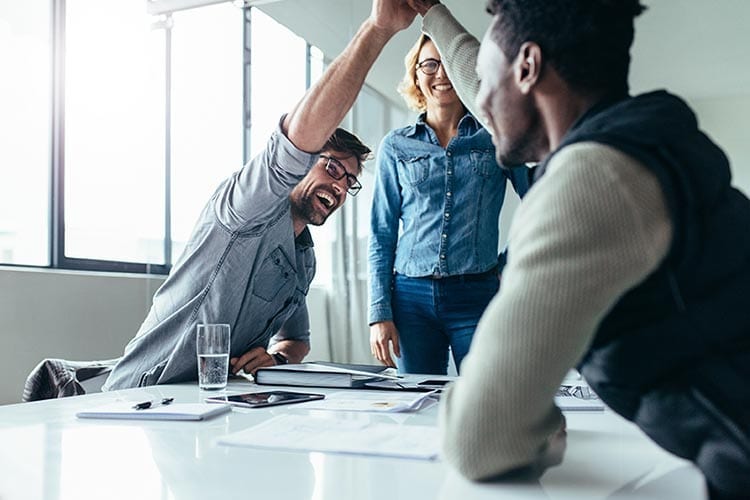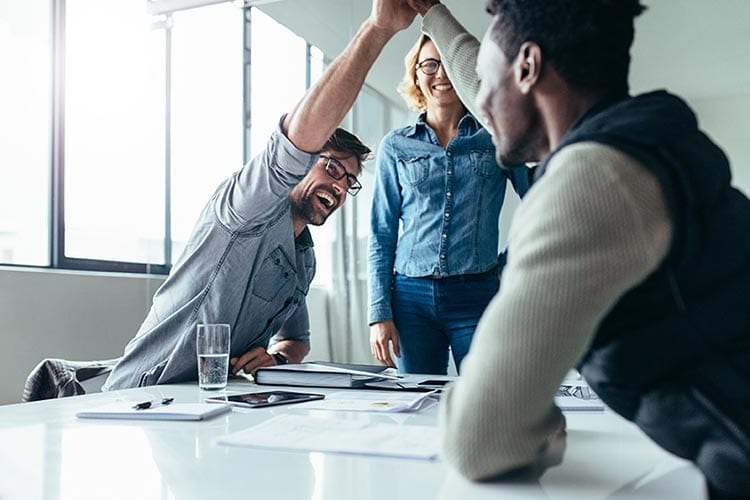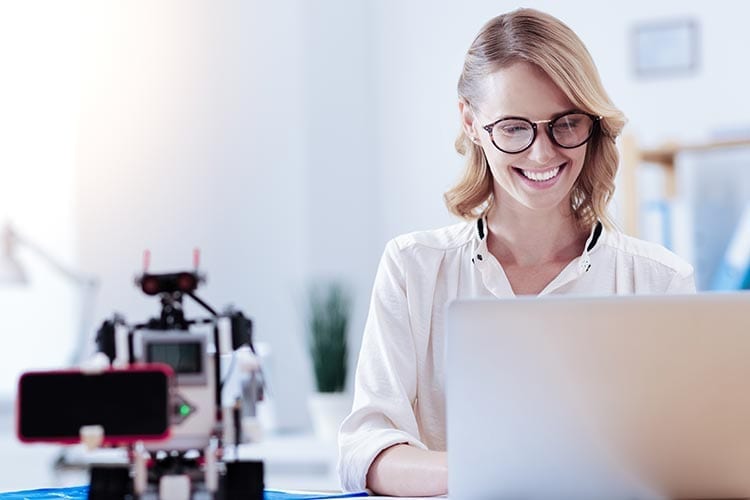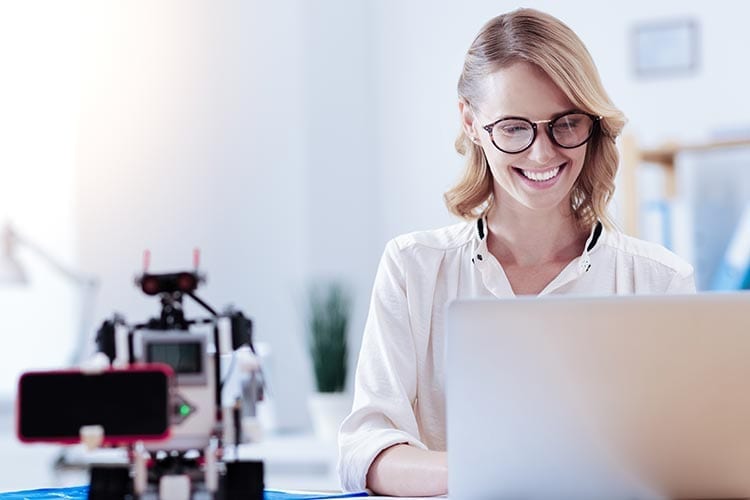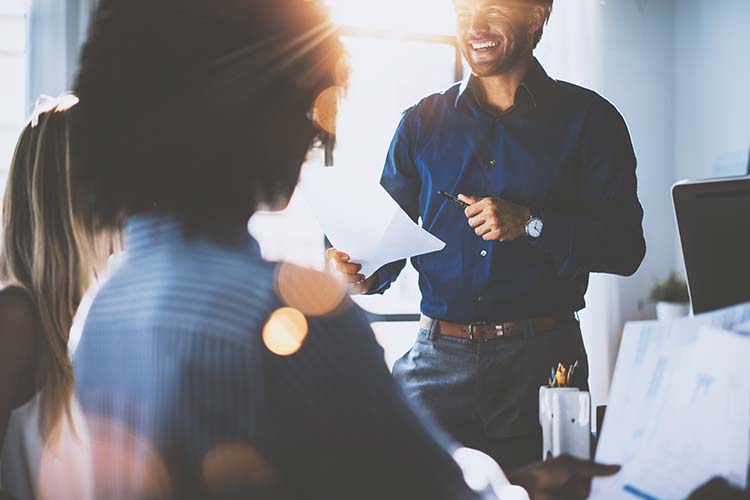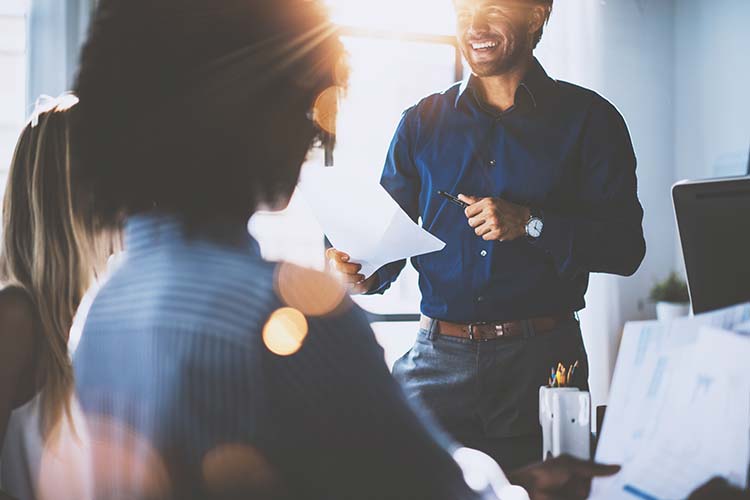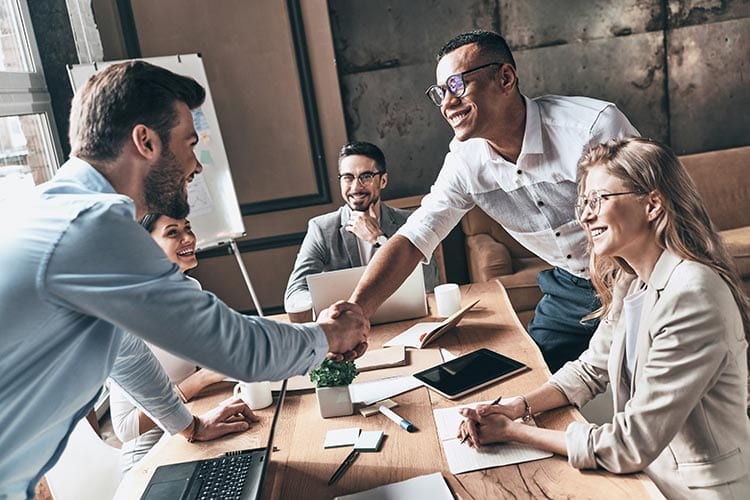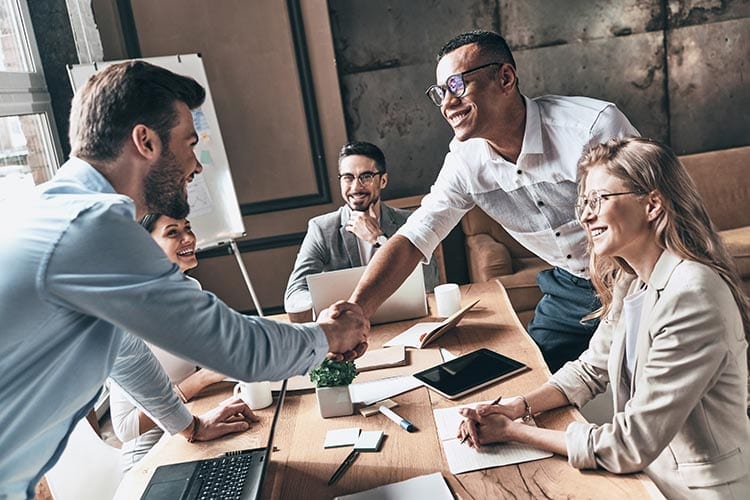 Our Culture
---
---
---
---
---
---
We started PACE Engineering Recruiters with a vision of creating something truly special by building a professional company for talented, driven people that fosters their ambition, passion and desire to grow. Our business offers a unique culture that promotes professional growth, challenges individuals to be their best and creates the leaders of tomorrow.
PACE was founded and named based on our core values. We feel in order to have an extraordinary company, you must have clearly defined values and purpose. By evaluating what we believe that makes a great company, great person and strong culture, we selected 8 core values and guiding principals.
Your Development and Growth
---
---
---
---
---
---
We are committed to developing each member of our team to become experts in their field. Countless hours are spent creating and executing training meant to be the springboard to a successful, long-lasting career. Expect to be coached, mentored and supported in all steps of the process, no matter your experience level.
No one wants to be in the same job forever. PACE provides the opportunity for you to move up the ladder faster than industry standard. We also see to it that you receive the best compensation possible including salary, benefits, vacation time, college loan contributions and much more. Everyone at PACE is treated with the same respect and trust.
We've developed a career path with multiple tracks that plays to the strengths of each individual on our team. Each path will challenge and encourage our staff to grow personally, professionally and economically while allowing maximizing your contribution to your team. Everyone at PACE is a leader, but all don't need to be a manager; that is why our path can follow 3 tracks—Recruiting, Business Development, Leadership.
This chart demonstrates how your career at PACE may progress from trainee to C-Suite.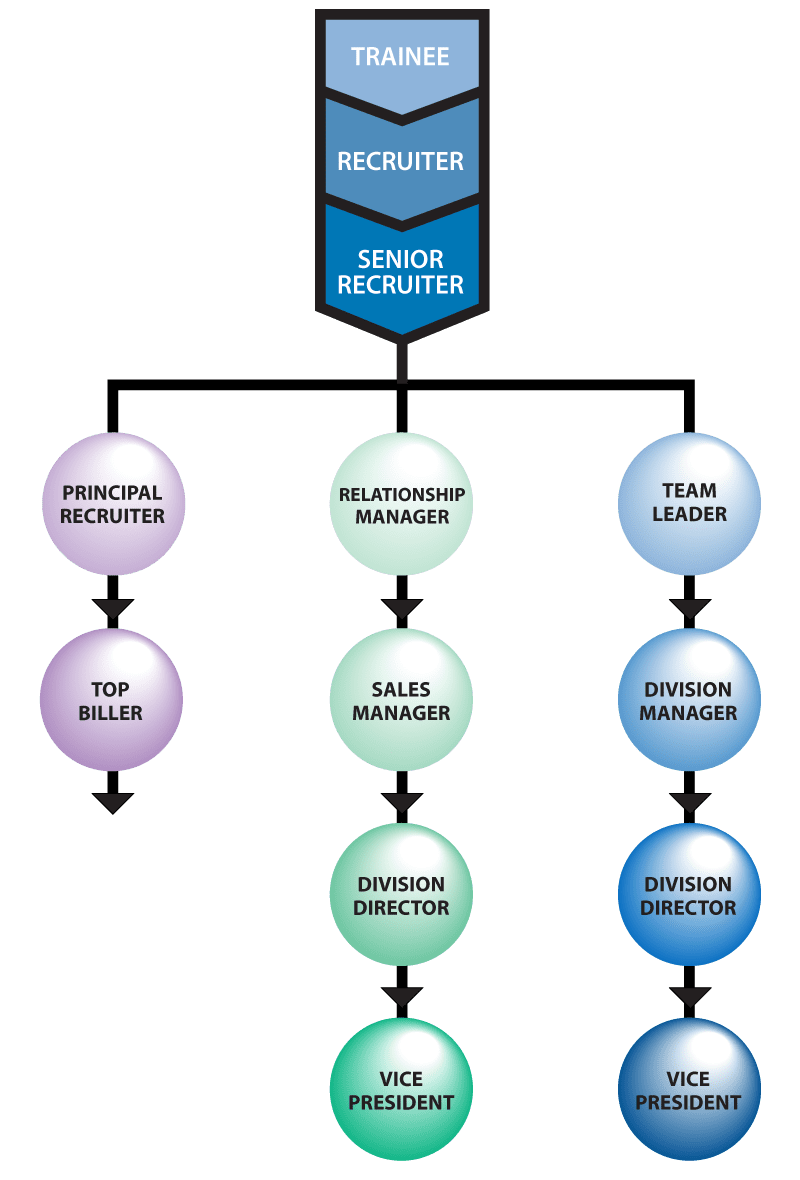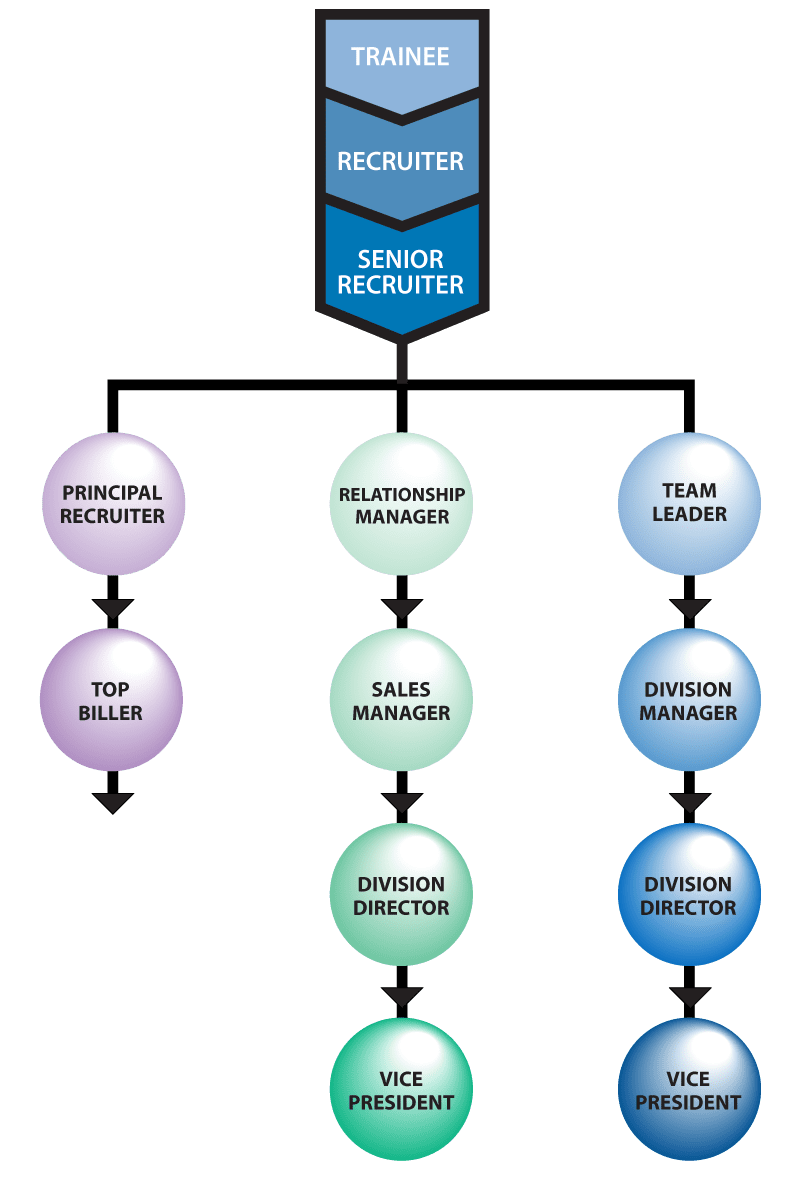 The PACE "Path to" Training Program
---
The PACE "Path to" Program was designed through a combination of industry experts and our own internal PACE staff. The Program was put together to fast track our recruiters and position them for a wildly successful career in Recruitment. We take a unique approach and use a combination of classroom training, on the job training, external trainings and gamification that creates and engaging, comprehensive program that enables our staff to excel at their craft.
Our "Path to" program is all about our peoples' development and ability to grow their careers. We have deep relationships within the industry allowing us to bring the latest and greatest tools and techniques, invested heavily in training materials for our staff and allocate a portion of all billings to external trainings with some of the best and brightest recruitment and leadership experts.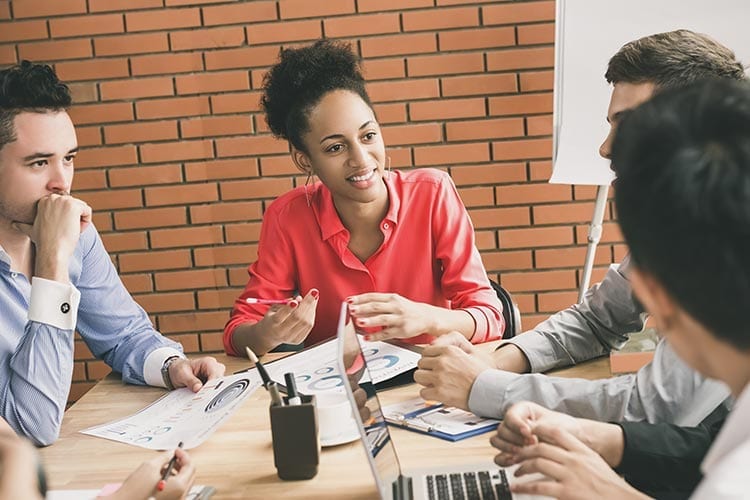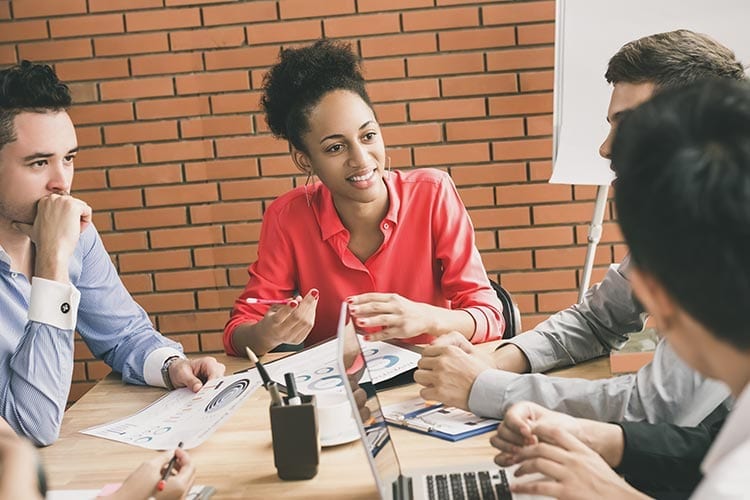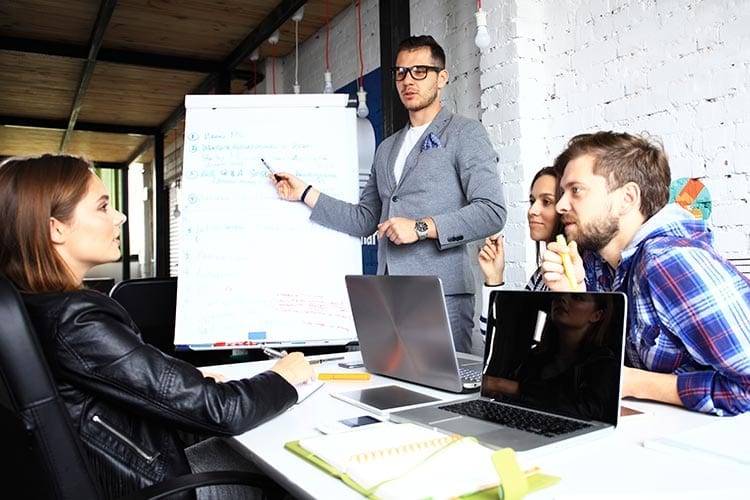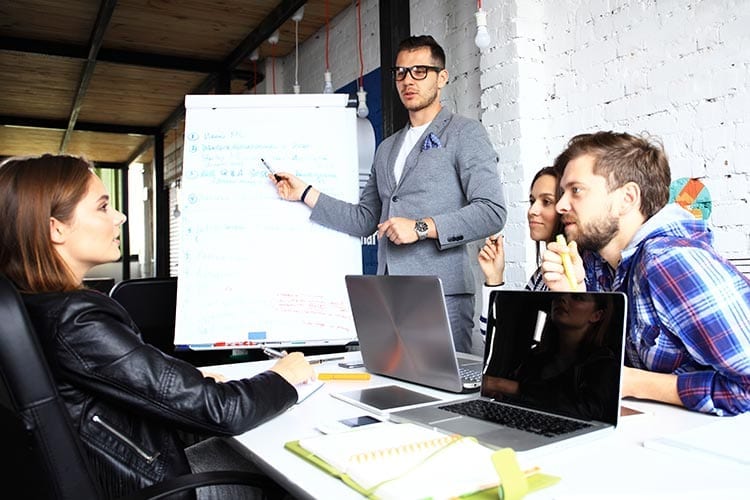 Path to Productivity: The Path to Productivity Program focuses on taking candidates with little to no experience to a high level of performance; a level most firms would considered exceptional. We continuously instruct participants and ourselves to build on the fundamentals of recruitment. The program teaches our trainees about quality, service and how to be productive throughout their day, ultimately setting up our recruiters for a long, successful career.
The ultimate goal of this program is for graduates to build a foundation that enables them to excel and consistently prepares them for the next step in their PACE journey.
---
Path to Performance: The Path to Performance Program focuses on developing our recruiters and consultants to be the leaders of the industry. With a focus on peak performance, this program builds on an already strong foundation; through a series of trainings, workshops and coaching calls our recruiters are developed to excel. The program takes from only the best trainers in the industry to ensure our recruiters are prepared to be the best and brightest in the field.
The ultimate goal is continuous growth for our staff to transition into consultant, principle and other leadership roles.
---
Path to Promotion: The Path to Promotion Program focuses on consultants and principles who are ready to build their own teams. This program teaches how to lead, motivate and develop their own workers – from the fundamentals of conducting motivational meetings to building leaders in their own organization. This program is a comprehensive course in building yourself into the leader the organization of your dreams needs.
The ultimate goal is for our staff to build and sustain a career that will take them to a Leadership level within our organization.
PACE is looking for motivated members to join our team.
---
Find out more by contacting us.