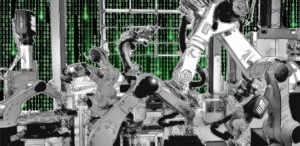 Edge ML and robotics technologies are critical enablers for ongoing digitalization and automation efforts. Also required?… robust development platforms (hardware and software) that speed and simplify robotics development and deployment.
The post Edge ML and Robotics Critical for Digitalization and Industrial Automation Initiatives appeared first on Robotics Business Review.
Article From: "Dan Kara" Read full article »
Hire with PACE
---
---
---
---
---
---
The PACE robotics team specializes in placement for robotics, autonomous systems and industrial automation. Contact us today and let PACE find the talent to take your organization to the next level.
Talented Engineers Wanted
---
---
---
---
---
---
PACE aligns elite companies with the best and brightest, and we are always finding new opportunities for technical talent in Boston, Massachusetts, and New England. Submit your resume and let PACE start working for you.