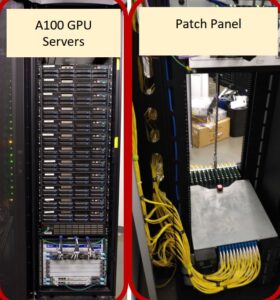 Researchers at Meta, MIT and other institutions connected servers with a dozen Nvidia GPUs with optical switches and a robotic arm, devising a new interconnect that could be used for machine learning. The fabric, called "TopoOpt," can create network topologies on the fly depending on computing needs. The technology comes as high-performance computers are being strained by wider adoption of AI technologies like ChatGPT, which is testing the limits of Microsoft's AI supercomputing.
The post Meta, MIT, Others Test Robotic Arm in Optical AI Infrastructure appeared first on HPCwire.
Article From: "Agam Shah" Read full article »

Hire with PACE
---
---
---
---
---
---
The PACE robotics team specializes in placement for robotics, autonomous systems and industrial automation. Contact us today and let PACE find the talent to take your organization to the next level.
Talented Engineers Wanted
---
---
---
---
---
---
PACE aligns elite companies with the best and brightest, and we are always finding new opportunities for technical talent in Boston, Massachusetts, and New England. Submit your resume and let PACE start working for you.