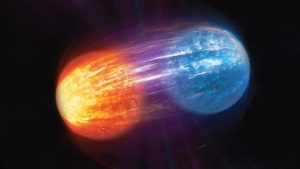 For the first time, scientists have entangled atoms for use as networked quantum sensors, specifically, atomic clocks and accelerometers. The research team's experimental setup yielded ultraprecise measurements of time and acceleration. Compared to a similar setup that does not draw on quantum entanglement, their time measurements were 3.5 times more precise, and acceleration measurements exhibited 1.2 times greater precision.
The post The Entanglement Advantage: Sensing Networks Achieve Greater Precision Through Quantum Entanglement appeared first on HPCwire.
Article From: "Andrew Jolly" Read full article »
Hire with PACE
---
---
---
---
---
---
The PACE robotics team specializes in placement for robotics, autonomous systems and industrial automation. Contact us today and let PACE find the talent to take your organization to the next level.
Talented Engineers Wanted
---
---
---
---
---
---
PACE aligns elite companies with the best and brightest, and we are always finding new opportunities for technical talent in Boston, Massachusetts, and New England. Submit your resume and let PACE start working for you.